When building an e-commerce website, there is one crucial step you don't want to miss-picking the best Shopify theme for your store. While this is true, deciding on a Shopify theme isn't an easy task, especially if you are on a tight budget.
A few customers tend to click off a website because of a dull and clumsy theme, and for e-commerce websites, this is not just lost traffic but it is also lost sales.
With these themes, you just have to improve the design and content as well as add the products. They help cut down on the design cost and time.
In this article, we're going to help you decide on the best Shopify theme for your website. To do this, we have a list of the ten best free Shopify themes 2021, with some being for specific stores, multipurpose, and others having a minimalist design.
The free Shopify themes we have suggested below are all responsive to mobile shopping, with an incredible number of apps to help improve the design and functionality of your website. It's also worth mentioning that with all of the free Shopify themes below, you get free updates.
So, here are the best Shopify themes available.
1. Narrative
Narrative is the best free Shopify theme that is designed for small stores but comes in multiple styles and colors. It features the best way to display a single product.
Just from its name, "narrative," it involves showcasing a single product through storytelling. So, if you plan on having a smaller number of products or are a small company, then this beautiful theme is for you.
The features of this Shopify theme include;
Everything is customizable, from block quotes to images.
The fixed navigation system allows a better browsing user experience.
The video has auto-play and a full-screen function.
It comes in three different styles: Warm, Cold, and Light.
A wide layout and a vertical slide show enable you to showcase your products in the best way.
SEO optimized and mobile-friendly.
Ideally, this Narrative theme works best for visual storytelling. With respect to the massive interesting features this free theme has, you should definitely consider it, especially when you just have a few products to sell.
2. Brooklyn
The Brooklyn Shopify theme comes with a mobile-first responsive design system, allowing an awesome navigation experience on a mobile device. It works perfectly for fewer products compared to a lot of products and is designed for apparel stores.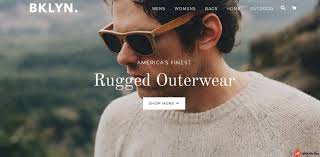 The Brooklyn Shopify theme features;
Two styles; Classic and Playful. Classic is designed for any type of clothing store, while the playful works great for a bakery or kid's clothing shop because of its bright colors.
A header slideshow to showcase multiple products towards the top of your homepage.
A dynamic product grid that can act as a gallery for your popular products.
A slide-out cart that reminds the customers of products in the shopping cart, and you don't have to go through a lot of steps to get to the shopping cart.
A home page video that starts playing once someone gets on your website. You can use it to explain what the company is about or promote a new product.
Social media icons
Mobile-first responsive design
3. Venture
Venture is another free Shopify theme that can be used for many different categories. However, its clear outdoor features mean it is perfect for a company that has products in the adventure and sports categories.
It is designed for dropshipping stores that sell a lot of products, so if you have only a few products, it would be best if you considered the above two themes.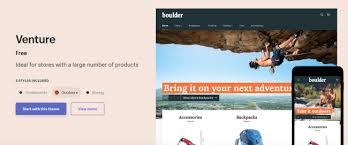 This theme's features include;
A header module that includes a large image and overlaying text.
Large product categories
Beautiful image galleries and links.
A multi-column menu that acts as a navigational menu, which provides you with an opportunity to add more product details in the drop-down area.
A home page slideshow for your promotions
A promotional banner to promote specific products and give discounts.
Solid product filtering
A single featured product view
Three different styles include outdoor, boxing, and snowboards.
The Venture themes boast being one of the most feature-rich themes. However, keep in mind that it works best for companies with large inventories.
4. Minimal
Minimal is a free Shopify theme that has a clean and simple design. It comes in multiple theme styles that really stand out to improve conversions.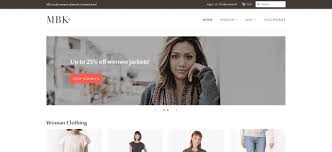 It features;
Three theme styles; Vintage, fashion, and modern.
A beautiful homepage slideshow that supports large product images
Excellent product filtering on the product pages.
Free stock photos by Burst
Product image zoom
A home page video connects with either YouTube or Vimeo,
Related products feature
Search engine optimization
5. Supply
Another free theme for your large inventory and multiple collections. This theme includes large collections and galleries, similar to what you see on Amazon.
The home page goes right into selling and skips the creative banners explaining the company and all their products. It features;
A slideshow is available, so you still have the option of sharing some promotions.
Blue and light theme styles that look amazing
Social media icons
Color palettes
Customizable homepage sections
A mobile-friendly design.
Collection filters that are customizable
Several modules on the homepage for building featured collections.
Customer review feature
6. Boundless
Boundless theme is a great choice that makes your images stand out. Whether you're selling bikes or high-quality images are what makes you sell, then you should take a look at this Shopify them.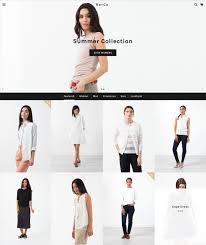 As one of the best free themes, it features;
A header area that supports a large image and a slideshow with a fading effect
Two theme styles; Black and White and Vibrant. The black and white theme is more conservative and can be used with different industries, while the vibrant theme is more aggressive, and it is great for the biking industry.
Social media icons
Multiple color palettes
Customizable content sections
Mobile-friendly design
Supports drop-down navigation
A homepage video that you can use a Vimeo or YouTube video
Full-width collection images
A single product gallery and full optimization for large images.
7. Simple
The Simple free Shopify theme has a minimalistic style, with plenty of white spaces, and very easy to set up. With this theme, you can sell a wide collection of products, and with the great features, you can easily get your store up and running really quickly.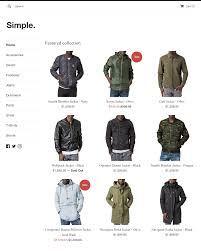 This theme works best if you have a shop page on your site because it features a massive product display area. It features;
A sidebar menu and an accordion menu to showcase your products without taking too much space.
An image zoom feature
Related products area
Image animations.
Three styles; Light, Beauty, and toy
Generally, this Shopify theme is great for all websites, especially if you're looking for a clean and straightforward web design. It has consistently managed to get good reviews.
8. Debut Shopify Theme
If you're looking for a free Shopify theme that has a look similar to a business or blog website, then this one might be the right one for you.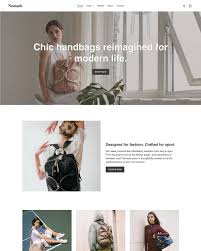 It is a flexible theme that is designed to suit a wide range of industries, regardless of your inventory size. Furthermore, it is super-fast and easy to navigate, both desktop and mobile.
This theme features;
A header slider that supports large images
Social media buttons
The homepage slideshow supports video.
A single featured product page
Customer testimonials in both text and images.
Supports filtering of products
Theme customizations
9. Anabelle
Annabelle is one of the powerful and best Shopify themes that comes in three styles. It is available for free downloads through a third-party company.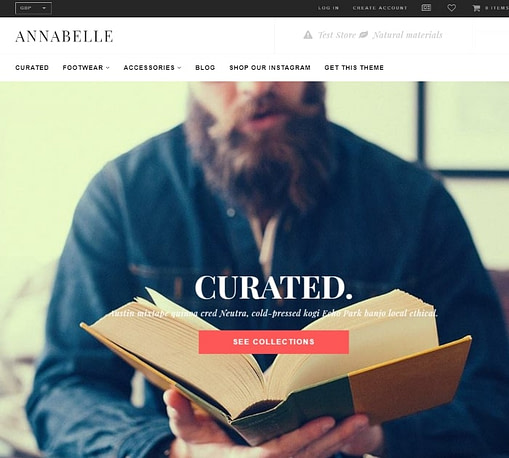 It is not designed for a particular industry but works well for an apparel store or a fashion store. With this theme and high-quality images, you can easily transform your eCommerce website into an online store that looks great.
This theme features;
Three different styles; apparel, furniture, and jewelry.
Homepage slideshow where you can showcase your products with either overflow or full-width sliders.
Homepage featured banners have magnifying effects.
An Instagram gallery to help you get more followers.
Multiple layout options that you can play around with.
A customer review section
A sizing chart
Social media sharing
A collection page template
Product zooming, making it a beautiful package all around.
A downside of this theme is that customization is limited, and it is not possible to change all the defaults present.
10. Fashe
Fashe is another one of the best free Shopify themes that features a minimalist design and works well for different niches. However, this theme developed by Colorlib works best for fashion online stores.
It features;
Variety of front-page options
A slideshow that is full-width
Multi-column layout
It is in a plain HTML version.
Fixed navigation support
Product filters
A downside of this theme is that it looks too simple, but if you can customize it, you can come up with a good-looking eCommerce platform and therefore improve the shopping experience.
How many free themes does Shopify have?
Shopify currently has nine free themes. However, you can easily find other themes like Anabelle from third-party developers.
What is the best free Shopify theme?
The free Shopify themes are all unique and best used for different categories. So, it is crucial to choose one based on your niche and preference. However, we would recommend trying out the Narrative theme if you have a small inventory and the Venture Shopify store theme if you have a large inventory.
Conclusion
The best Shopify themes are a good starting point for a beginner eCommerce business spending money. This is because you don't have to spend on website design. You can use that money to invest in other areas like marketing.